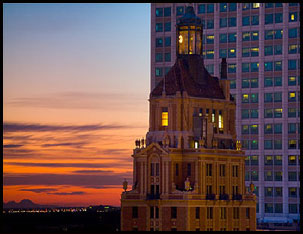 Sacramento Commercial Property Management Serving the greater Sacrmanto Area
CMD Properties is Northern California's premiere full service property management company in Sacramento. We have more than 23 years of experience buying, selling, leasing and managing residential and commercial property in Sacramento. Because of this experience we understand that your income property is much more than a simple investment.
Our large portfolio of income properties range from single family homes, buildings, offices, commercial properties, condominiums, shopping centers, to large multi-unit apartment complexes.
Whether you are a first-time commercial property owner, property investor or an experienced apartment owner, CMD Properties in Sacramento can assist you with all your real estate needs.
Real Estate Investors and Lenders are experiencing rapid changes in the real estate industry due to the current economic downturn that has had a dramatic impact here in California. Adding to the complexity of the current situation are tenants that are more sensitive to rental cost, lower profitability and lack of capital. More than ever, the importance of selecting the right property management company to deal with these complex issues is clearly related to the overall success of your real estate investment.
We have provided commercial property management services for over 24 years. We are a full service property management company that specializes in retail, office and industrial properties. We would like to introduce our company to you in the event that you may need assistance with the management of your real estate asset in Northern California.
While we acknowledge that there are economic challenges to overcome, we believe that there are many reasons to be optimistic about the long-term growth of the economy. History has shown that real estate performs very well over the long term, and the ability to stabilize and preserve your real estate asset is the key for its future grown and, ultimately, realizing a stronger return on your real estate investment.
Experienced People • Comprehensive Technology • Excellent Procedures